For further support, please contact us ...
If you have any questions, do not hesitate to contact us. You reach us on working days between 8:00 A.M. - 5:00 P.M.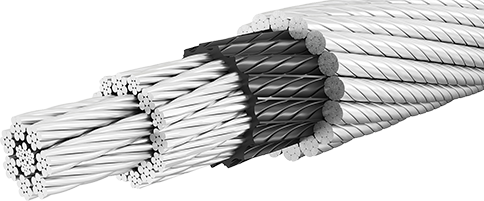 EVERY ROPE A PROMISE
PYTHON QUALITY & KNOWLEDGE
Making High Performance wire rope requires watchmakers precision. WDI has built up extensive technical knowledge about the many characteristics of wire rope. This gives us the right switches in design and production to manufacture wire rope that matches the requirements of your application. That's why PYTHON is perceived as one of the supreme special wire rope manufacturers in the world.
The right rope for every application
Rope quick finder
---
PYTHON ROPE CONSTRUCTIONS
WHEN TO USE ROTATION RESISTANT ROPES?
In every wire rope, the helicoidal structure of wires and strands generates torque once the load is lifted. In non- rotation resistant wire rope, the torque is unidirectional as all wires and strands are laid in the same direction.